Arbor Research Corporate HQ Project Progress


By Thom Phillips, LEED AP - Vice President, Hobbs+Black Architects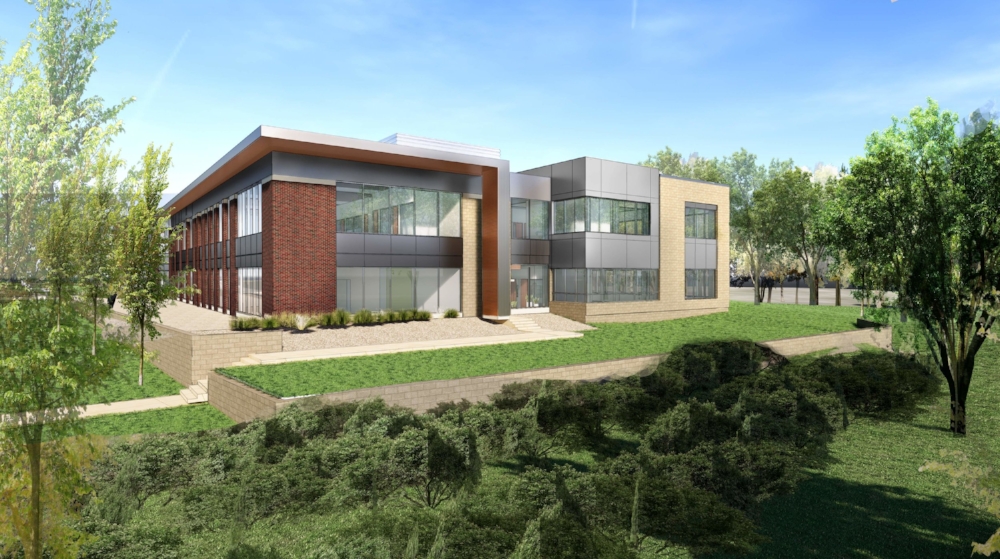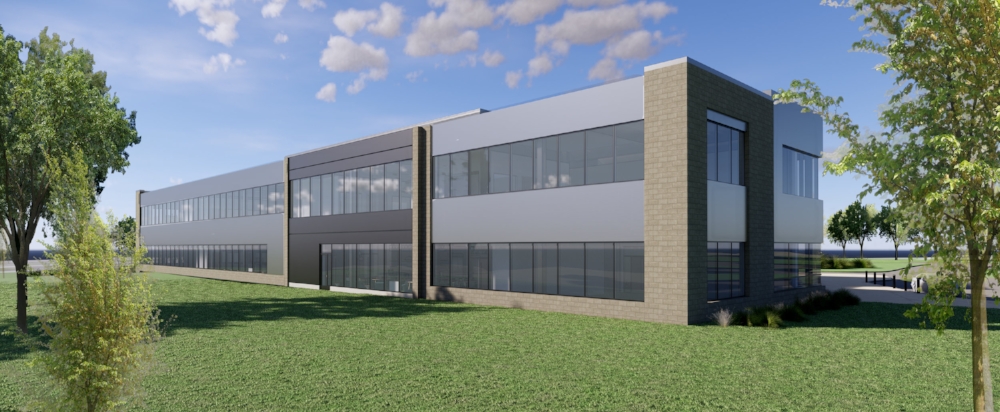 Founded in 1997 and residing on two floors of the University of Michigan Credit Union Building, Arbor Research Collaborative for Health is a not-for-profit research organization that works with organizations around the world to explore advances in health care policy, medical payment systems and clinical treatment outcomes. While they enjoy a prime location in the city's center, their business plan anticipated ongoing growth, so in early 2017 they retained Hobbs+Black to design their new two-story, 50,000-square-foot headquarters on a site east of the City.
The project was off to a promising start with Arbor Research's selection of a picturesque 16-acre farm field. The location and views were exceptional, from the low rolling hills, forested park to the east, and the million-square-foot Domino's Office Park to the west. Modeling the site in SketchUp, we studied the topography and daylight, considering many options before positioning the building on the north third of the parcel. Rotating the plan from its north-south axis and holding the parking fields down to lower elevations, the building seemed to rise out of the prairie. That vision became a guiding planning concept as we positioned the future 40,000-square-foot addition to the south, extending its image into the field.
As an organization with an academic research culture, Arbor Research leadership enthusiastically supported a programming process that provided opportunities for everyone to express their ideas about their future home. During "town hall" style meetings, Hobbs+Black engaged staff in conversations about evolving work place design, timeless aesthetics of natural materials, expressions of corporate culture and sustainable design. Impressions were recorded over several weeks and once finalized, the Needs Assessment Report was issued in March 2017. The document formed the basis for the design, articulating Arbor Research's vision for an energetic, collegiate environment that would support their unique form of collaborative research. The resulting floor plans feature a well considered composition of open team areas, project rooms, private offices, a town hall meeting room, work cafe, private phone rooms and conference spaces.
The building form developed into an office interpretation unique to Arbor Research, helping to maximize the exceptional views and channel daylight into occupied spaces. Wall construction is a composition of economical, energy efficient, continuously insulated masonry cavity walls, insulated metal panels and high performance glass. Reflecting mechanical noise concerns expressed during programming, a sound slab below the large roof top units was included in the roof design. Otherwise, the building is constructed of conventional steel framing with enlarged foundations and columns along the south wall to accept the future addition. The elevators are machine room-less, hole-less hydraulic and the server room is a sophisticated space, economically designed to support the future phase expansion.
Following the May groundbreaking, the Construction Manager, JS Vig, brought the building vertical with steel in September with the goal of enclosing before winter. Stay tuned for more updates as construction continues.